See The Difference Instantly
The Hair Foundation Fibres are an instant solution to hair loss, thinning edges and concealing grey hairs.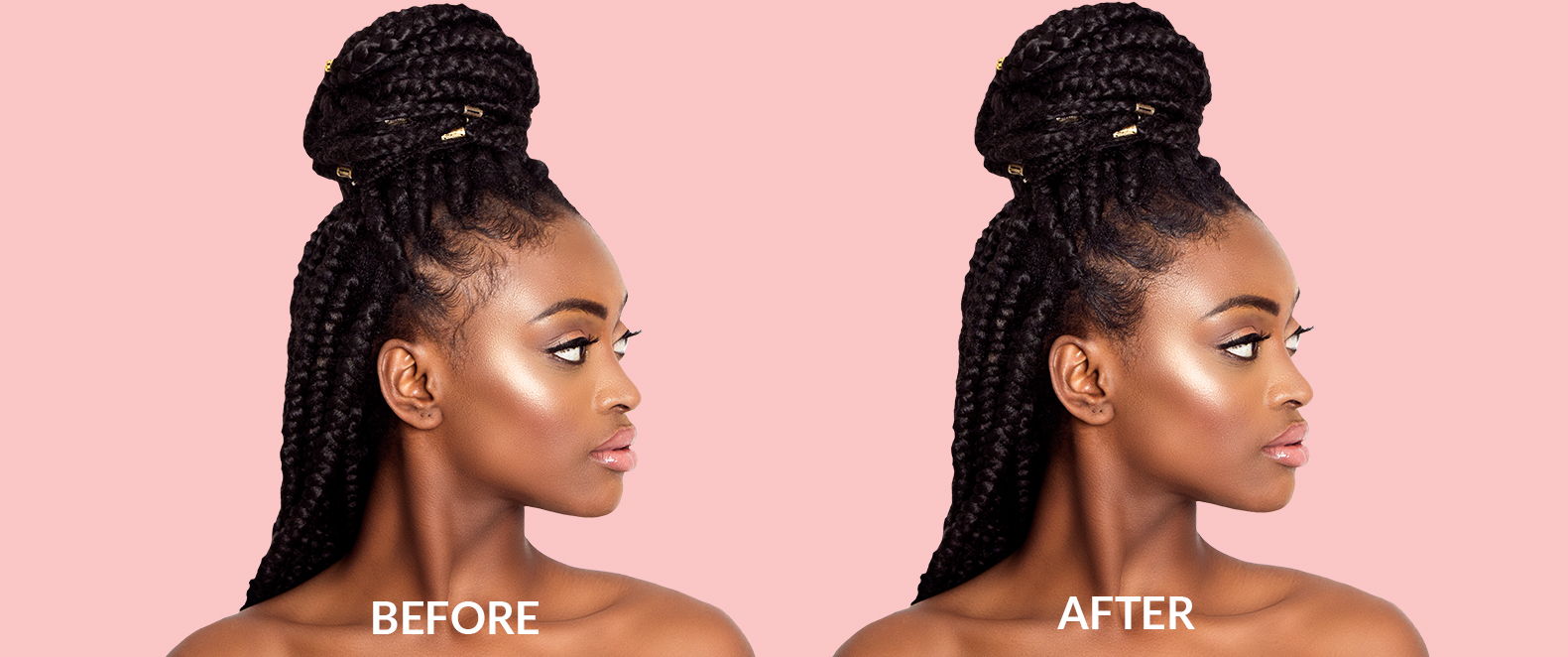 So Easy To Use, It Takes Seconds
The Hair Foundation Kit can be applied in 2 quick and easy steps, with no mess and no fuss!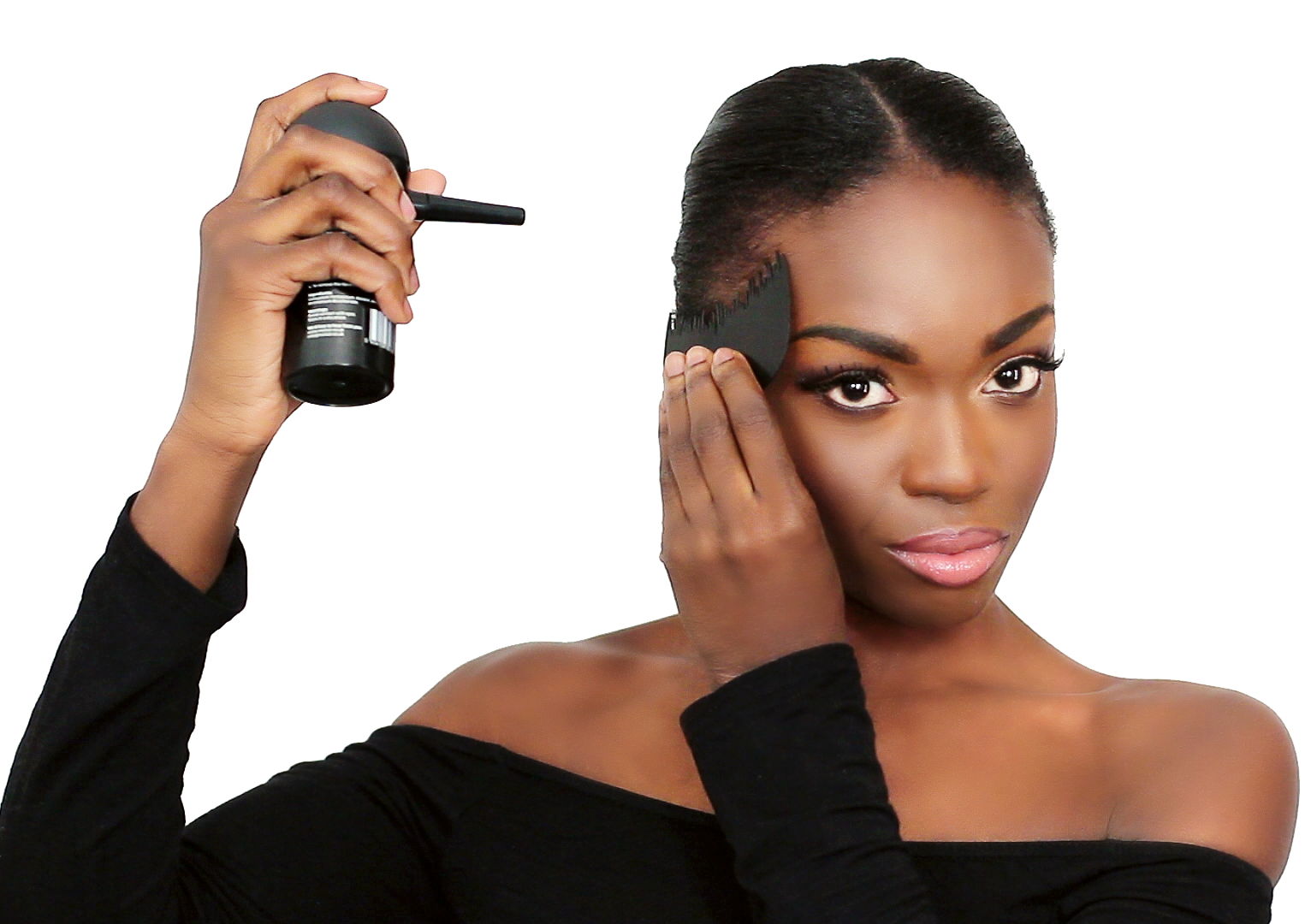 Step 1: Application
1. Use on dry hair, hold the fibre bottle 3-5 inches over the target area. Ensure you keep the bottle upright
2. Position the Edge Perfector just below the target area next to your hairline
3. Slowly press down on the applicator pump with a gentle touch to apply the hair fibres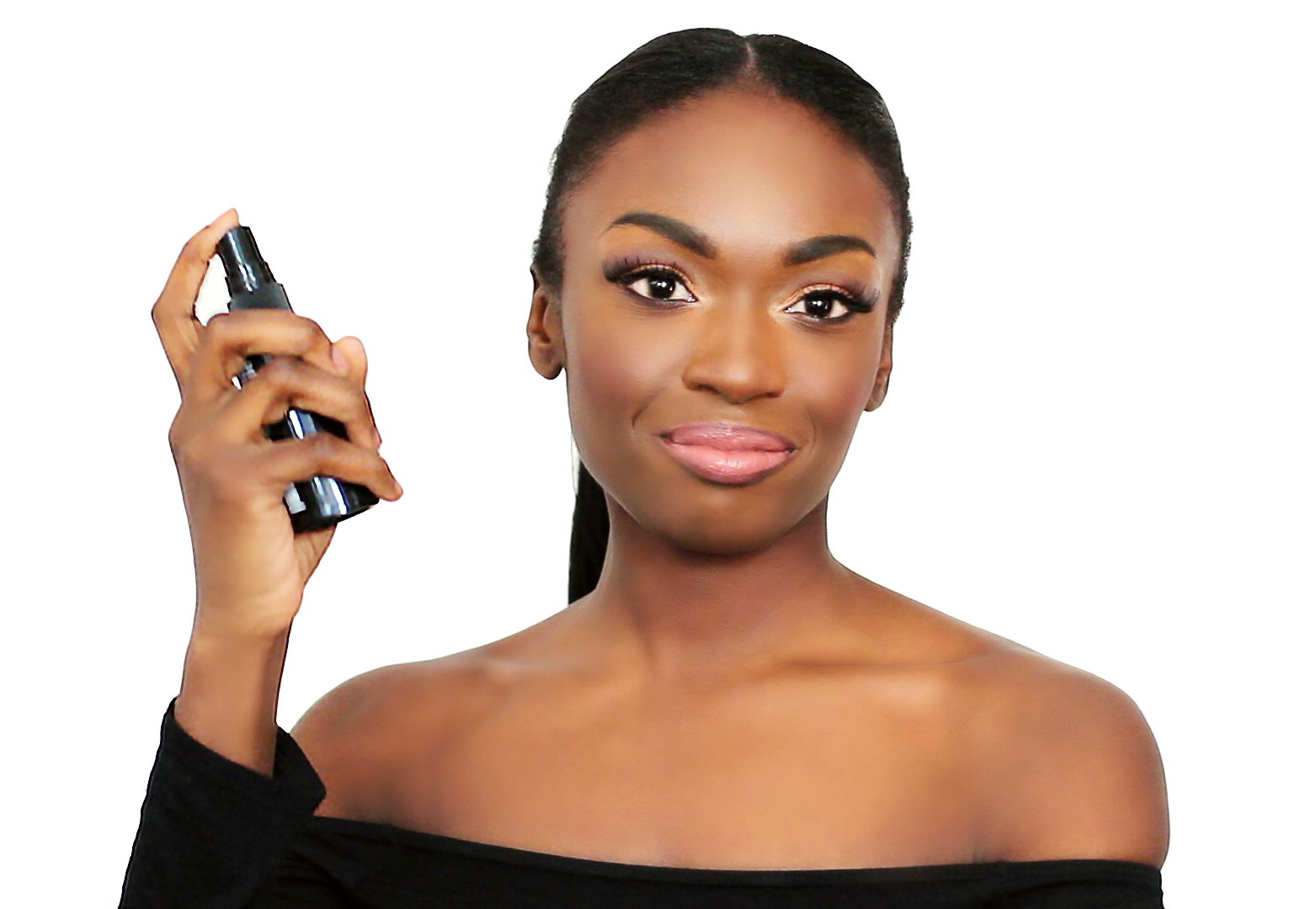 Step 2: Style & Finish
1. Use the Edge Perfector or your finger to gently brush and style the hair fibres into place.
2. For a greater hold, use the Fixing Spray to secure the hair fibres to your hair.
3. Position the bottle approximately 3-5 inches above the target area and apply two short sprays, use the Edge Perfector to cover your forehead while spraying.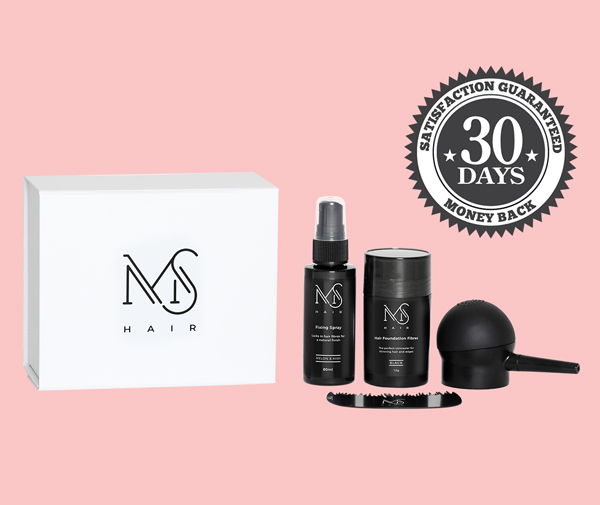 NATURALLY DERIVED
The Hair Foundation Fibres are made from natural plant extracts and keratin protein, they do not clog pores or dry out the scalp and look amazing on Kinky, Coily and Curly hair.
VIRTUALLY UNDETECTABLE
Each hair fibre is statically charged to stick to the thinnest hair strand, making your hair look natually thicker for longer. They can be used on various hairstyles and look as natural as real human hair!
SWEAT PROOF
Our fibres are resistant to the wind, rain, and perspiration. They are colourfast and will not fade, hence making them an easy solution to cover up grey areas.
We're so confident you'll have a great experience that we offer a full 30 day Money Back Guarantee.
So there's no reason not to try the Hair Foundation Kit.